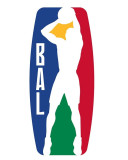 Source: Basketball Africa League (BAL) |
Basketball Africa League Announces Schedule Adjustment for Playoffs and Finals
The scheduling changes were made so that all four quarterfinal games can be played over the weekend
The 2023 BAL Playoffs and Finals, previously scheduled to tip off on Sunday, May 21 and conclude on Saturday, May 27, will now tip off on Saturday, May 20
DAKAR, Senegal, April 25, 2023/APO Group/ --
The Basketball Africa League (BAL) (https://theBAL.com/) today announced that the 2023 BAL Playoffs and Finals, previously scheduled to tip off on Sunday, May 21 and conclude on Saturday, May 27, will now tip off on Saturday, May 20. The scheduling changes were made so that all four quarterfinal games can be played over the weekend.
The top four teams from the Nile Conference group phase, which will take place at Hassan Mostafa Indoor Sports Complex in Cairo, Egypt from April 26 - May 6, will join Abidjan Basketball Club (ABC Fighters; Côte d'Ivoire), AS Douanes (Senegal), Rwanda Energy Group (REG; Rwanda) and Stade Malien (Mali) in the BAL Playoffs, which will feature a single-elimination tournament and Finals at BK Arena in Kigali, Rwanda.
Distributed by APO Group on behalf of Basketball Africa League (BAL).