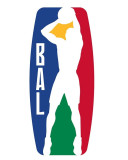 Source: Basketball Africa League (BAL) |
Basketball Africa League Announces Tickets Sales for Playoffs and Finals in Kigali
The Basketball Africa League (BAL) today announced that ticket sales for the 2023 Playoffs and Finals are now open
We are excited to welcome our passionate BAL fans to Kigali for our third consecutive finals
KIGALI, Rwanda, May 2, 2023/APO Group/ --
Basketball Africa League (BAL) (https://theBAL.com/) Playoffs and Finals Scheduled from May 20 – May 27 at BK Arena; Tickets on Sale Now at BAL.NBA.com.
The Basketball Africa League (BAL) today announced that ticket sales for the 2023 Playoffs and Finals are now open. The Playoffs and Finals will tip off on Saturday, May 20 at BK Arena in Kigali, and conclude on Saturday, May 27. Fans can purchase tickets at BAL.NBA.com.
The BAL has added a number price points to make it easy for fans to select their seats and locations based on where they want to enjoy the Finals:
Upper Bowl seats for as low as 1250 FRW
Lower Bowl seats for as low as 12,750 FRW
Courtsides seats for as low as 41,250 FRW in the third row
For companies or groups looking to organize a group outing to one or all of the games during the finals, they can email baltickets@thebal.com for more information.
"We are excited to welcome our passionate BAL fans to Kigali for our third consecutive finals," said BAL Vice President, Head of Strategy and Operations John Manyo-Plange. "We encourage our fans to purchase tickets and enjoy the excitement of this world-class basketball and entertainment product, as we rollout our most competitive and impactful season yet."
The 12 BAL teams have once again been divided into two conferences – the Sahara Conference and the Nile Conference. Each conference plays a 15-game group phase during which each team plays the five other teams in its conference once. The top four teams from the Nile Conference group phase will join Abidjan Basket Club (ABC Fighters; Côte d'Ivoire), AS Douanes (Senegal), Rwanda Energy Group (REG; Rwanda) and Stade Malien (Mali) in the BAL Playoffs, which will feature a single-elimination tournament and Finals at BK Arena in Kigali, Rwanda in May.
Distributed by APO Group on behalf of Basketball Africa League (BAL).