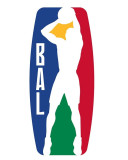 Multimedia content

Videos

(1)

Basketball Africa League Playoffs & Finals in Kigali
Source: Basketball Africa League (BAL) |
Video News Release: Basketball Africa League Playoffs & Finals in Kigali
The video below is copyright free and can be used at will, without asking for authorization
KIGALI, Rwanda, May 11, 2023/APO Group/ --
The Playoffs and Finals will tip off on Saturday, May 20 at BK Arena in Kigali, and conclude on Saturday, May 27.
The top four teams from the Nile Conference group phase will join Abidjan Basket Club (ABC Fighters; Côte d'Ivoire), AS Douanes (Senegal), Rwanda Energy Group (REG; Rwanda) and Stade Malien (Mali) in the BAL Playoffs, which will feature a single-elimination tournament and Finals at BK Arena in Kigali, Rwanda in May.
Fans can purchase tickets at BAL.NBA.com.
Distributed by APO Group on behalf of Basketball Africa League (BAL).